links Links to quality material and products. Links open in new windows.
M2 Building System Andersen Windows Paradise Tile
Services Contact us for a free consultation for the design and construction of your project.

EPS & ICF EPS has been used for over 20 years as a versatile building material. With inherent characteristics of high insulation and acoustic attenuation EPS provides advantages not found in other materials such as block, drywall and wood. Add the structural mesh grid to the panels and you have a system that provides the best quality/price ratio in the construction industry. ICF provide the best of both worlds with the strength of concrete and the insulation factors of EPS.
Hurricane tested
Seismic resistant
Energy savings
Insect resistant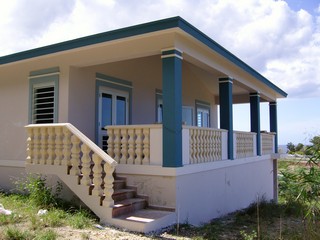 M2 Building Panels are a complete system. Structural wall panels, staircases, and floor/ceiling panels allow both homeowners and architects to design their dream house. Single panels can be used up to 4 story high building, with double panels/ICF used for structures over 20 floors.
Proven Worldwide With 25 years of proven construction in every habitable continent, the M2 construction panels have encountered the most extreme weather from Antarctic winters to desert heat, demonstrating the strength and insulation factors that make the M2 construction panel the premier SIP system on the market.
For a free consultation and quote send an email to Builder. Any questions not answered at our FAQ page can be answered via email or by calling us during business hours.